31.10.09
Hey Rack and Ruin readers!
We have a very exciting giveaway opportunity for you all today!
One lucky reader will win a
$100 Shopbop.com instant gift card
for commenting about her favorite pair of
Fryes boots
from Shopbop.com. Most creative and insightful comment wins! Psst, international readers, you can enter in this one also!
What's the big fuss over Fryes boots?
The Frye Company goes wayyy back. We're talking a century and a half! They are the oldest shoe company in the U.S., designing and producing stylish kicks since 1863.
During the Civil War times, Fryes boots were a must-have for Union and Confederate soldiers. Frye boots remained a popular brand throughout the Spanish-American War through WWII. Even former Commander-in-Chief Teddy Roosevelt wore Fryes boots! They might not be popular amongst soliders these days, but they are undoubtedly a celeb must. Angelina Jolie, Cameron Diaz and Jennifer Aniston are all Frye enthusiasts.
From the 1960s and on, the Frye company created a devoted following for the quality and versatility of their boots. When making an wardrobe investment, quality and versatility are extremely important characteristics, especially with boots. Boots must be able to endure weather and wear while complementing your outfit.
Frye boots satisfy needs for everybody. Styles range from Campus, to Western to Work. What more could you want? The Harness or Engineer Boot (originally created to protect bikers from the heat of exhaust pipes), can be partnered up with skinny jeans or a cute mini. Versatility? Absolutely!
How would
you
wear them? Which style suits
your
? Because if you win this giveaway, you'll receive a
$100 Shopbop.com instant gift card
so you can start shopping right away for your favorite pair of Fryes. What's a better addition to a fall wardrobe? By commenting on this post, you are one step closer to winning!
Tell us which pair of Frye boots is your favorite and how you'd wear them
. The most creative comment wins!
30.10.09
I'm totally into the work of artist Jud Turner right now. . . I love his use of found objects and creating pieces that show the tenuous relationship between man and nature. I would love one of those skeleton bikes. oh man.
A couple photos from the always smiling
Chantal
. . .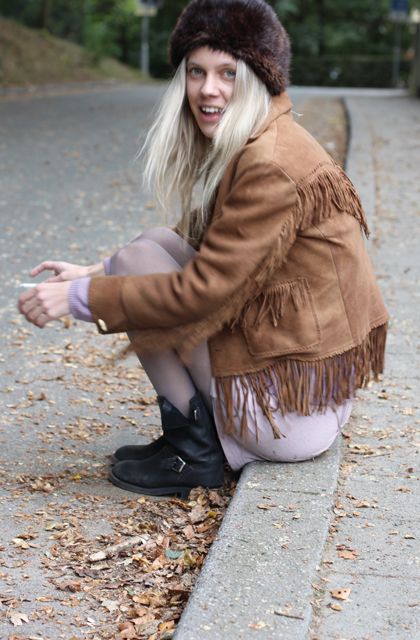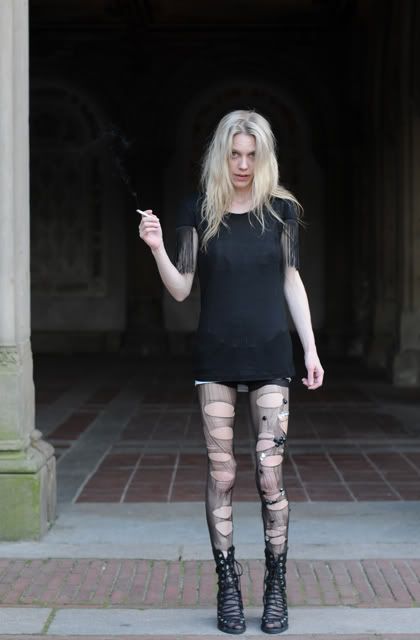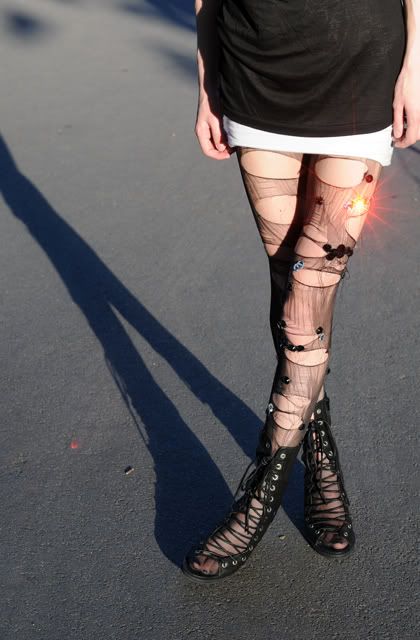 CITY MAGAZINE
FASHIONGONEROGUE
29.10.09
DEAREST RACKK AND RUIN READERS. . .
I'M PUTTING ON A HALLOWEEN COSTUME CONTEST . . .
EMAIL ME (rackkandruin@mail.com) PHOTOS OF YOUR TOTALLY RAD DIY HALLOWEEN COSTUMES BY FRIDAY NOV. 6TH TO ENTER
. . . I'LL POST THE TOP THREE COSTUMES AND
THE #1
WINNER WILL GET THIS AWESOME "MEMBERS ONLY" METAL STUD SKULL TANK TOP (SIZE MEDIUM) . . . SOOO SPOOKY, YET TIMELESS.
HAPPY BIRTHDAY WINONA. . .
Wayne Tippets
VOGUE NIPPON
VIA FASHIONGONEROGUE
VAUTHIER